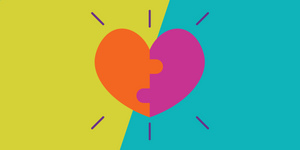 Do you understand what you have? You have you!! YOU are the center of your universe. How do you see yourself? Do you understand all the potential of being your best? Don't look at that movie star, look at you. You are the star of your life. You are not only responsible for your survival but your quality of life. Quality of life is just as important as survival. We always hear "live for today, be in the present". A bad quality of life makes it very difficult to live in the present. You are the one thing in your life...
---
• vegan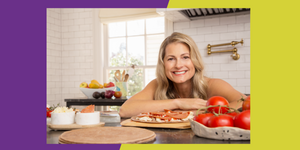 Yes, I know, cheesy title, but it's a question many people grapple with. After my husband passed away in 2012 from a brain tumor, I finally found my passion. I took all I had learned from his 6-year battle, studied, and became certified in Traditional Nutrition. It taught me about food before everything changed, and they started adding additives, GMOs, processing, cruelty to animals we eat, and spraying crops with chemicals. I was convinced everyone needs to eat healthy animal protein to be healthy, and that's it!! I realized no one is exactly the same. We all have our inherited...
---
Stone Sisters Sheli, Tami and Traci sit down with Tamron Hall for National Pizza Day to talk about turning traditionally unhealthy meals into healthy recipes.
---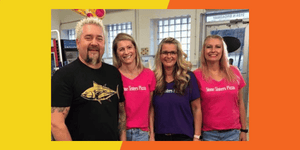 Guy is always on the hunt for great pizza and we were thrilled when he visited us at Stone Sisters Pizza Bar. Our favorite comment? He told us "It defies science!" after his first bite of the Bossy Big Sister Pie. Who could blame him?